Our company
Cabbage Film Factory started out as a post-production studio, founded by editor and producer Gabor Moradi in 1996. Since then, it has evolved into one of the biggest film production company in Hungary.
Because of that if you are looking for full-scale film production services in Hungary and in the CEE region don't hesitate to contact us.
Choose our film production company if you are planning to produce: tv commercials, music videos, feature films, episodic contents, branded contents, documentaries in Hungary.
We take pride in our professional and conscientious approach to every project, which helps us to forge long-lasting relationships with so many of our partners and clients.
Check out our showreel above for a glimpse of the Cabbage experience.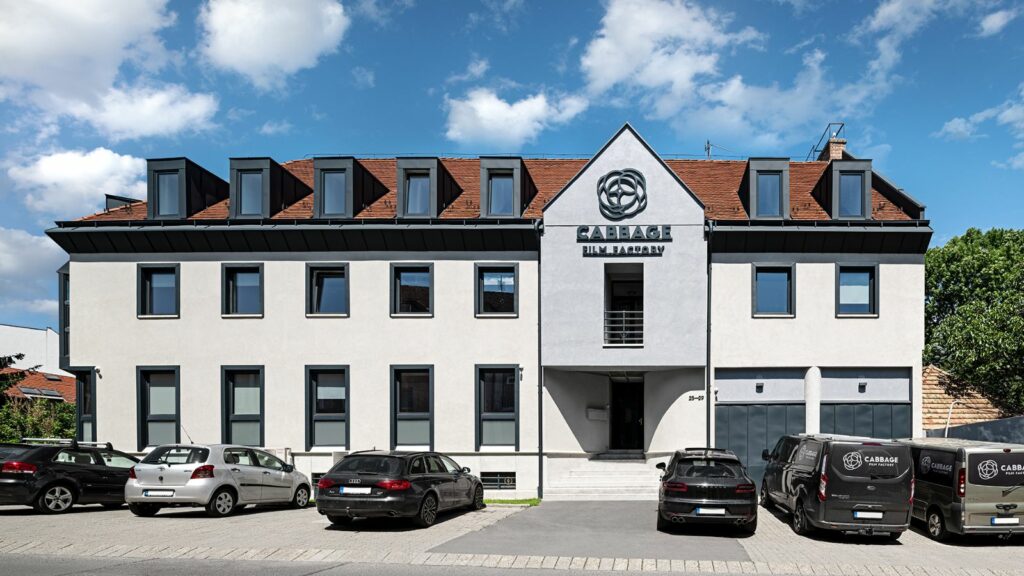 Our team
This is us: a close-knit, friendly and professional team of filmmakers. We are producers, production managers, creatives, VFX artists, animators, directors, DOPs, editors, colorists and photographers. This is how a Hungarian film production company looks like! 🙂
We work hard, day in day out, to bring our clients' ideas and plans to life, no matter the size, complexity or difficulty of the project. The creative approach, professionalism and teamwork of our specialists is what enable us to fulfill your needs at the highest level.
We're always smiling, and we hope that what we do will put a smile on your face too!
If we have managed to put that smile on you – feel free to contact us now.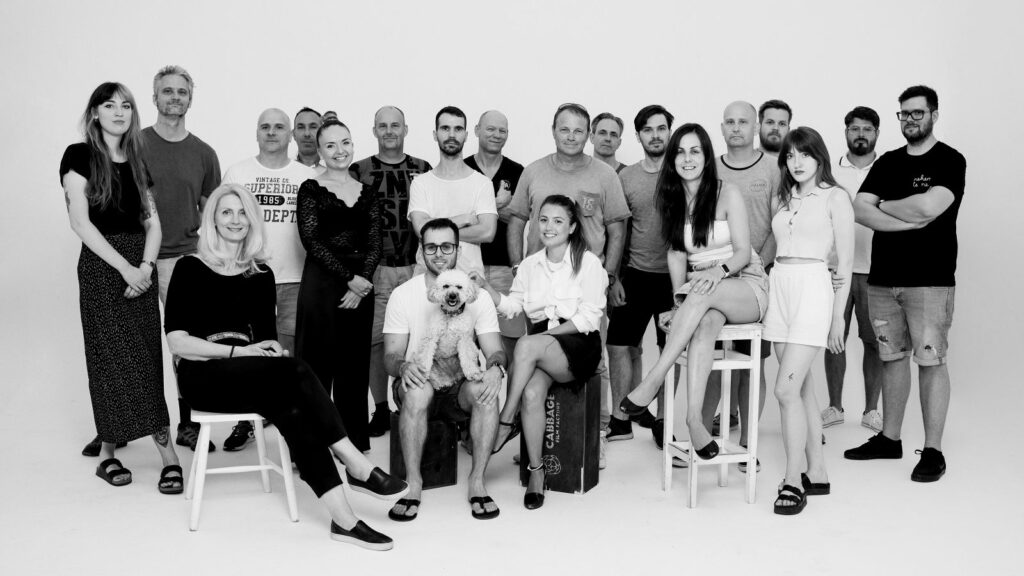 Why choose us?
20+ years
of experience
We've been making films for more than 20 years.
During that time, we've shot hundreds of great commercials for plenty of happy clients. We really mean it when we say that, with us, nothing is impossible!
Full service
Yes, we know everyone says that but not everyone can deliver on that promise like we can!
24/7 operation
We fit our work schedule around our clients' need, whether that means working out of office hours or at weekends.
Fantastic value
Keeping the whole production under one roof is not only convenient but also incredibly cost-effective.
Family owned
Being big doesn't mean we have to be impersonal. We care for our people, and they care for us – and our clients – too.
Partners Follow our
Film production company
in Hungary on Instagram!